Filmed with PIXEM 2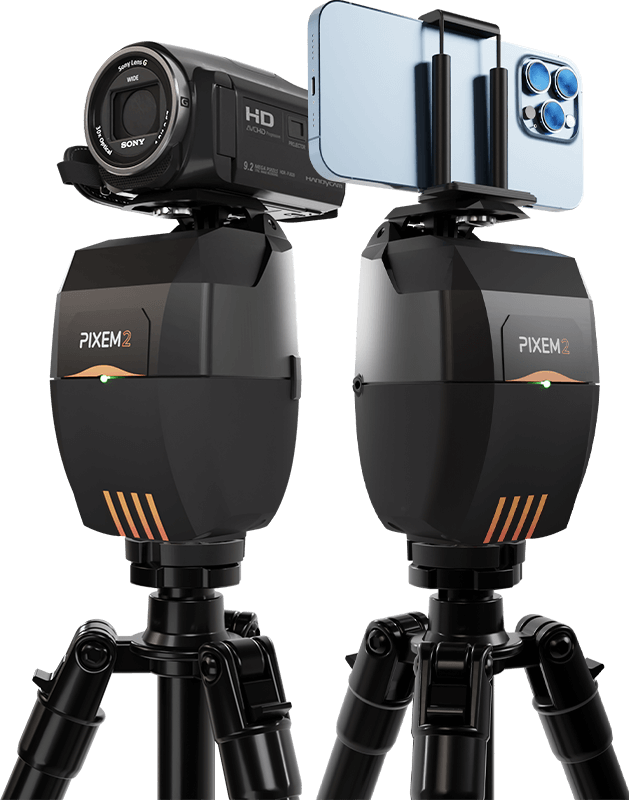 The best auto-follow camera for
individual sports

and

stage
Compatible with cameras and smartphones!
Horse riding . Conferences . Agility . Pastor . Ice skating . Athletics . Etc.
Shop
For
sports
Film your training sessions without a cameraman.
More
video coaching
Improve up to 5 times faster
More
communication
Sharing, videos, social media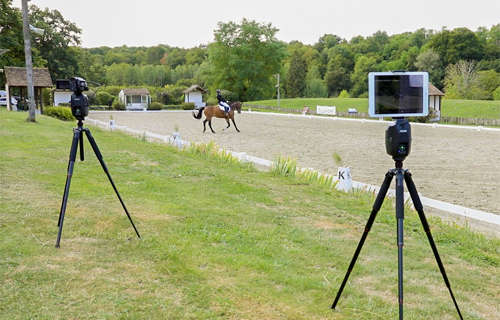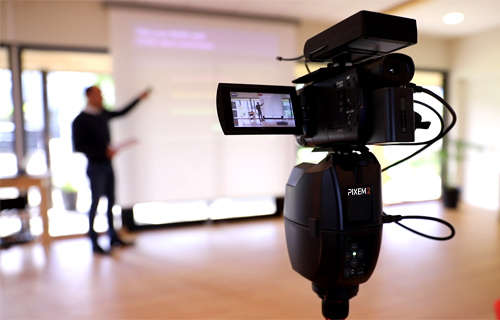 For
the stage
No more static videos that put you to sleep. Film your teacher , lecturer , evangelical pastor , with the best auto-follow camera on the market.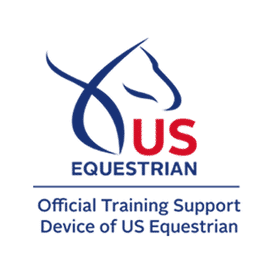 "The MOVE 'N SEE PIXEM technology is incredibly valuable to both athletes and coaches, and provides a platform to receive real-time instruction and feedback remotely, which is an incredible asset to not only our elite athletes, but also many of our members," said Bill Moroney, CEO of US Equestrian. "We see this as a beneficial asset that can help continue development in sport through expanded accessibility to coaching and learning."
Bill Moroney , CEO of US Equestrian, USA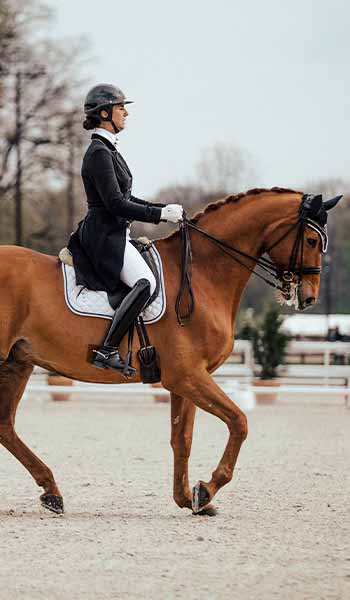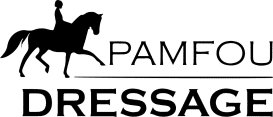 Filming our riding sessions has now become surprisingly easy thanks to PIXEM and has helped us in many ways: filming our horses for sale, witness the horses' progresses, boost our social media and much more!
The incredible accuracy of the PIXEM tracking allows the tight zoom level we need to clearly see the hands, the feet, and the overall posture. Having a third party camera is also essential to us, both for image quality (in low light, or in the backlight for instance) and device reliability reasons. Another point which has a huge importance for us: it works both indoors and outdoors, covering the whole arena.
Pamfou-dressage team , International riders and 5* international judge, France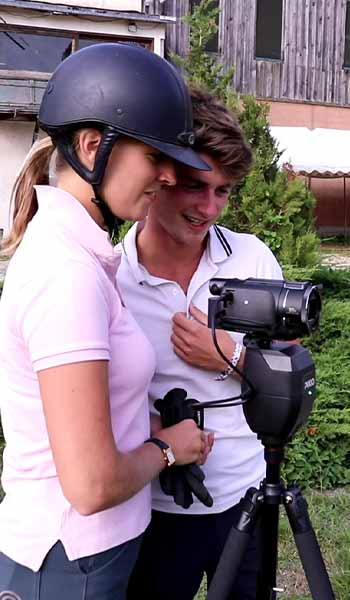 We are grateful for using this product for our purposes in our church.
Our pastor is part horse and moves all the time and does not stay still!
Tim Rigdon , Pastor, USA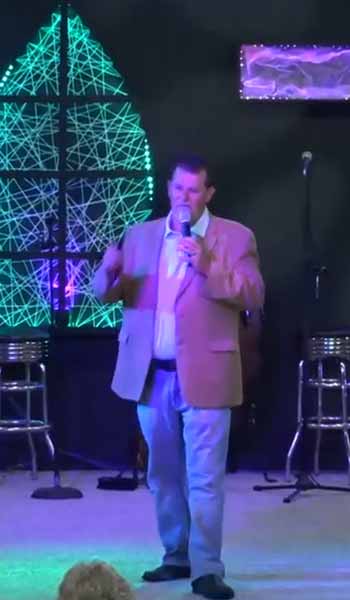 Before PIXEM, I had a still camera. It was difficult to see particular aspects of the riding.
With PIXEM, I stay in the frame, it zooms IN and OUT, so I'm able to see every step very clearly.
Suzie Halle , Dressage, USA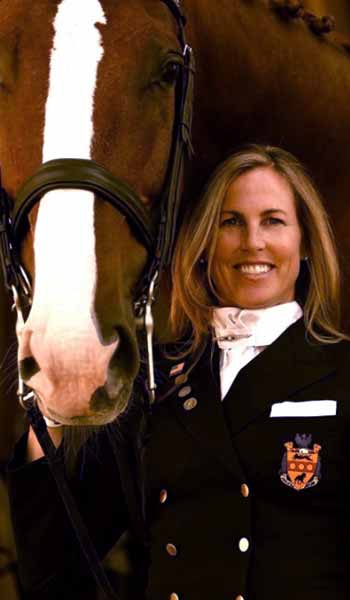 I use PIXEM to film parts of my professional VLOGs about woodwork. I'm walking around in my workshop, and PIXEM is filming me!
Jarek Ostaszewski , Vlogger, Poland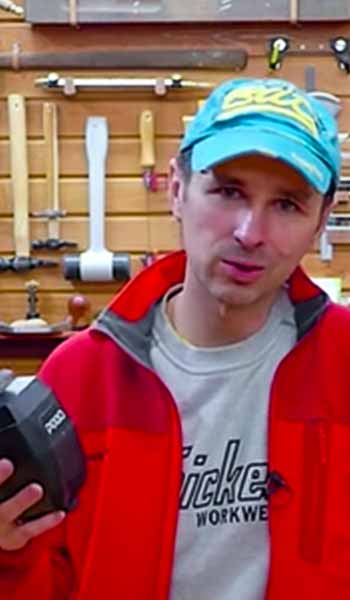 PIXEM has become the most consistent part of our weekly productions. The setup couldn't be easier.
Open Heavens Church , Texas, USA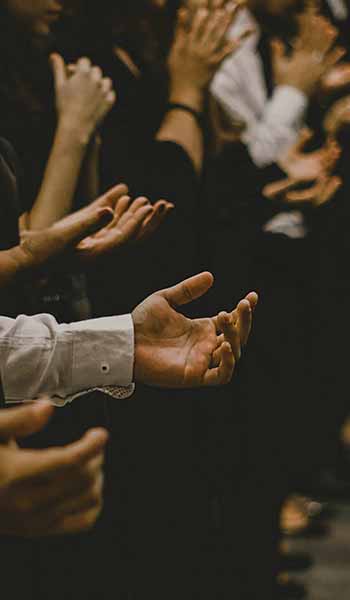 Nuno Avelar's team became World Champion of Working equitation and PIXEM was part of his training:
PIXEM was a major help for my training! To reach such a goal, it's important to be able to see your own mistakes while training and PIXEM automatic filming and zooming features made a great job on this!
Nuno Avelar , Working Equitation, Germany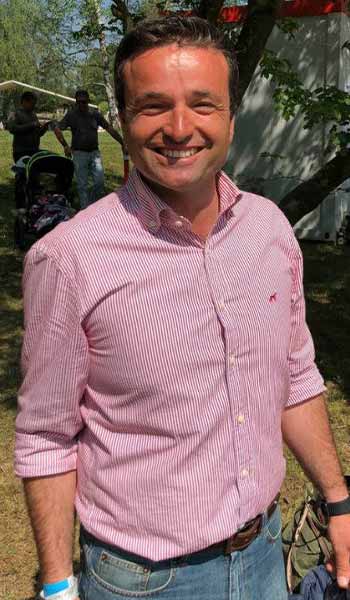 I love to use PIXEM Cameraman during Agility training. It's a perfect way to have great video material for a detailed analysis of my agility sessions and no-one has to be around to film because I have PIXEM.
Linda Köhler , Agility, Germany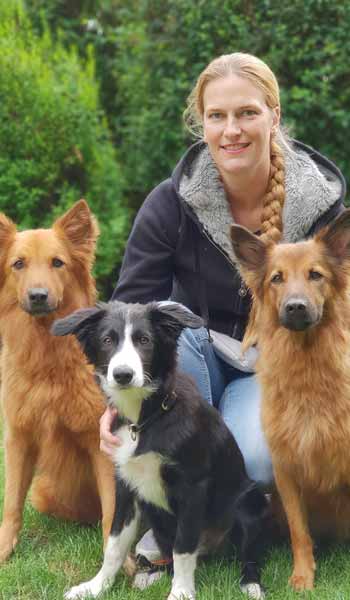 PIXEM follows you automatically. Zoom is pretty cool. That is super helpful!
Justyna Plutowska & Jérémie Flemin , International Ice Dance Couple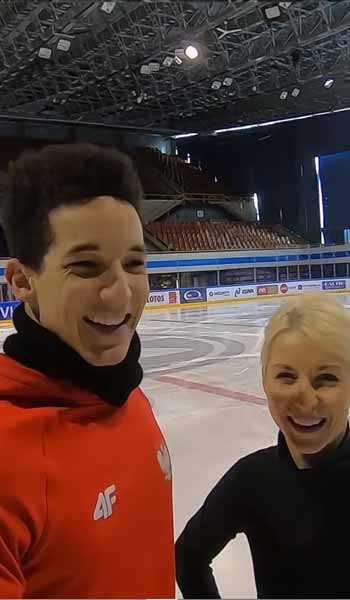 I think many Aikidoka will like your system. :) thank you for designing a great system!
Conan T. , Aikido coaching, UK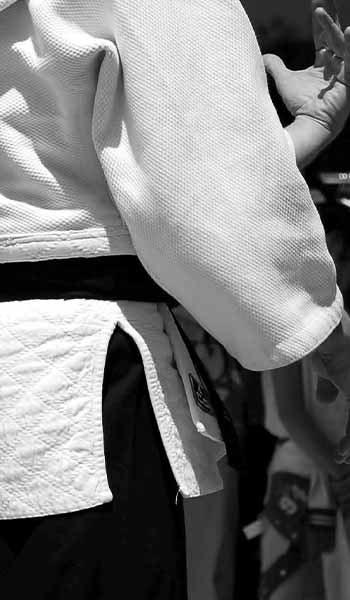 I'm an International dressage amazone. Daily training with PIXEM gives me great insight of all exercises and improves my performance. The quality of the PIXEM is impressive. It follows you very precise, zooms in and out flawless and films very steady. I use PIXEM when I train by myself or when I follow lessons with my coach. I'm no longer dependent on a cameraman and have steady shots all the time!
Tess Mertens , International dressage Amazone, Belgium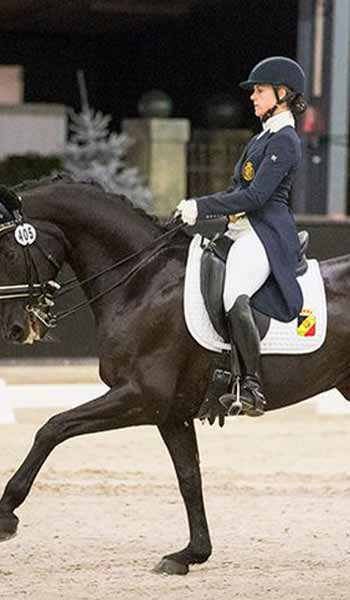 We just love our PIXEM Live lesson pack!! Several times a week we have training sessions between Great Britain and Sweden. What a difference from when we had to fly our trainer here.
Jessica Nordin , Dressyrcenter, Sweden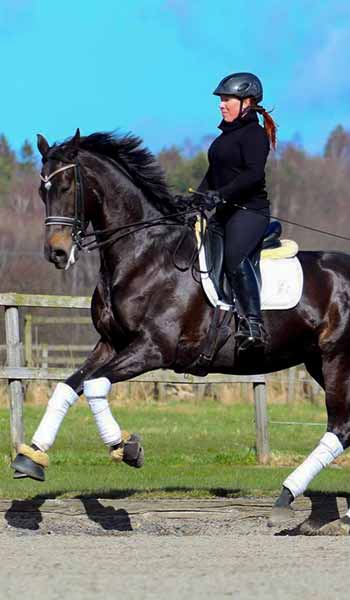 Images of rare quality !
Catherine Henriquet , Dressage France Champion, France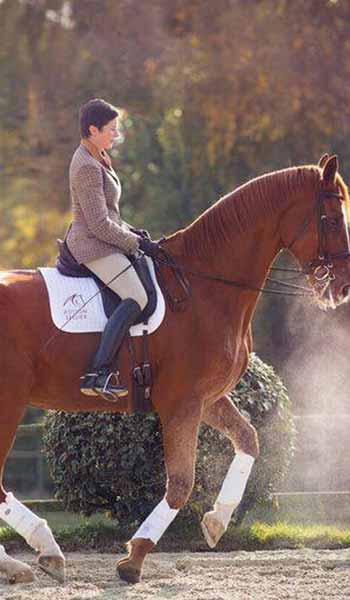 I've had mine for almost a year. The product is great and the customer service is amazing. (And no, I'm not a paid spokesperson for the company)
Mary Jayne Durham , Eventing, USA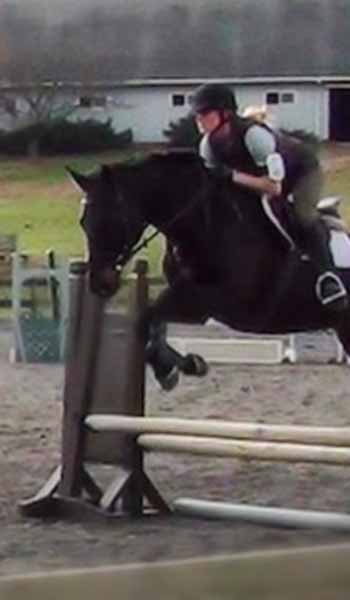 Very good frame!! Very silent motor!! Very smooth and accurate tracking!!
Xavier Chamant , Show jumping, France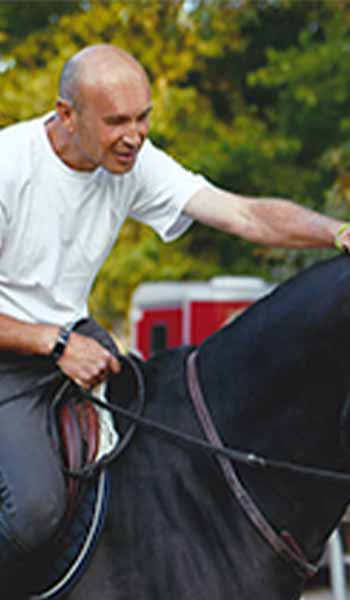 Oh how I love Wednesdays PIXEM Skype lessons
Vickie Argals , Flying Colours Stables, Canada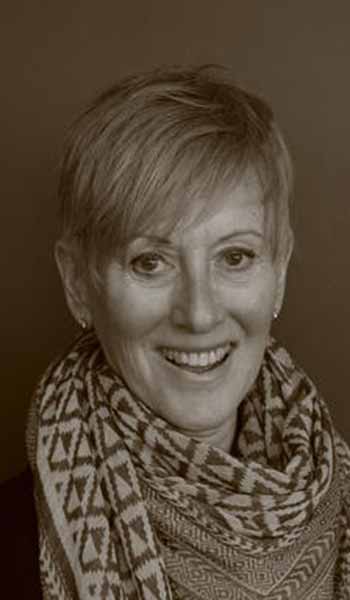 I have been traveling the world for years to give Dressage lessons. Thanks to the PIXEM Live lesson pack, I can multiply my number of lessons, while greatly reducing costs.
Jean-Philippe Giacomini , International Dressage coach, USA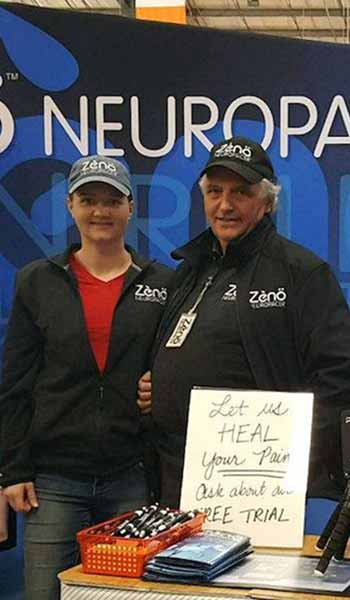 " In the past I've used another (cheaper) system, but this was unreliable. Pixem never lets me down! Easy set up and it tracks you no matter the color of your horse, the position of the sun or other horses around or in the school. It stays with you. It's easy to set up. I set it up first, then prepare my horse and just before putting the briddle on, I turn the beacons and camera on, fix camera on beacon 1, get on my horse, connect the watch with the robot and start filming. Only had one issue when I had accidently swapped beacon 1 and 3, so my own fault."
Anja C.
---
Enjoy at last the
benefits of videos
as PIXEM 2 will have you filming much more often
Horse riding
analyze your posture




Pastor
make your speeches more dynamic
Conferences
captivate your audience




Agility
a faithful friend for perfect videos
Athletics
capture your achievements




Ice skating
share your passion
---
And get coached
remotely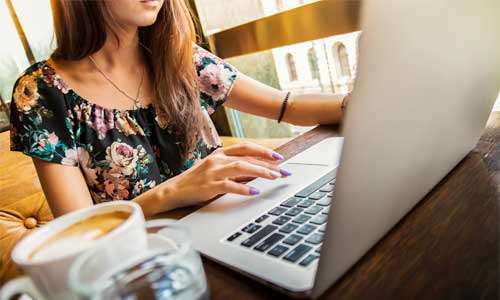 Your coach sees you in real time...
...and gives you instant feedback in your headset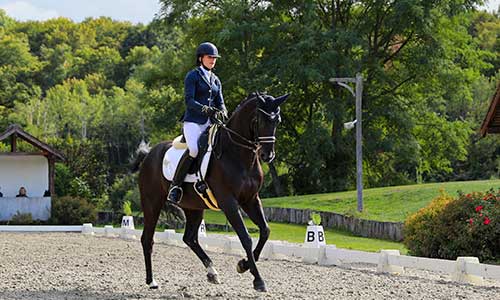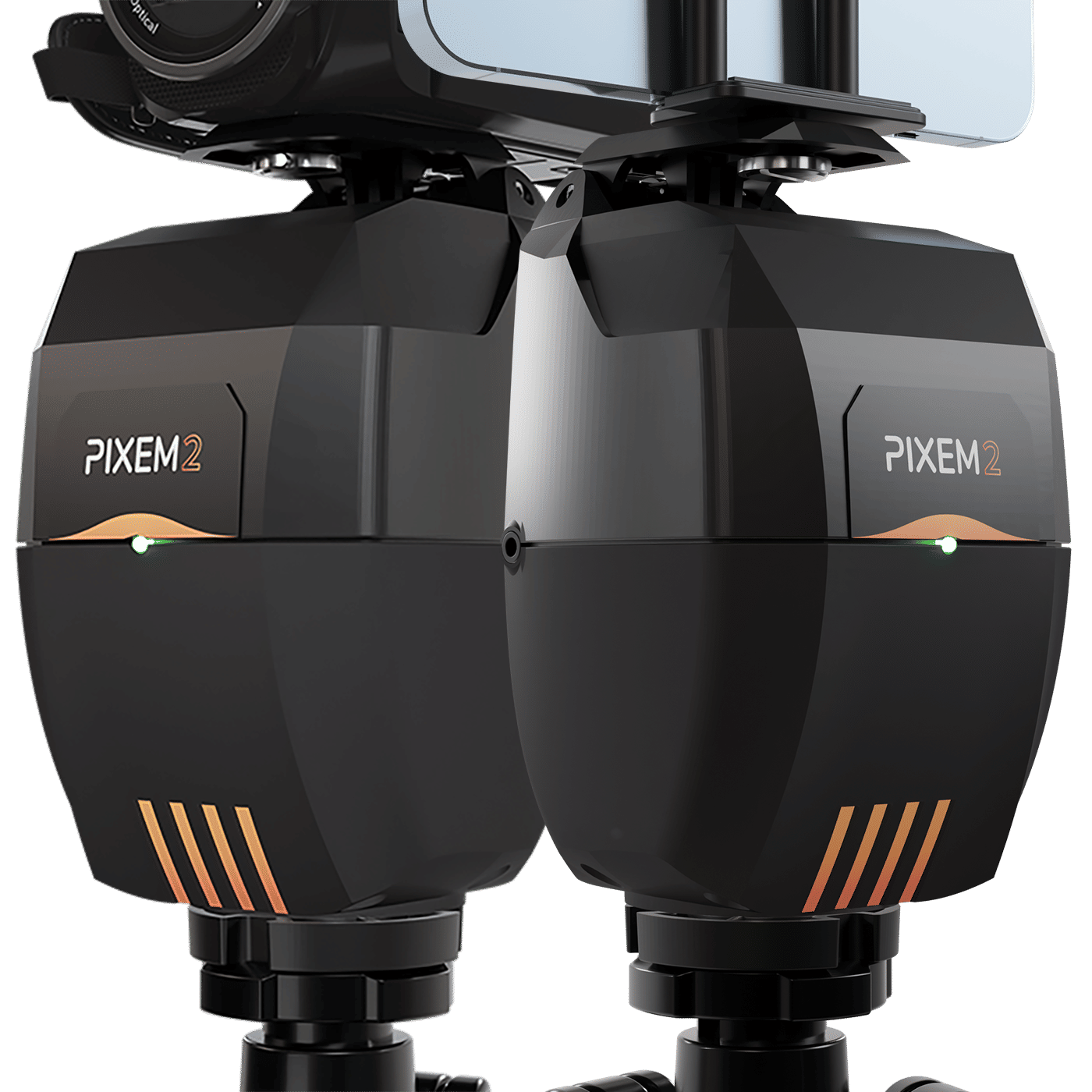 Proven

technology

MOVE 'N SEE was the first company in the world to design auto-follow cameras. It has an unequalled lead. We equip the most famous federations, such as the American Equestrian Federation, who made it its official training tool.

Shop
The
most accurate and smoothest tracking

on the market

with a 330ft / 100m range
More reliable than image recognition . The robot can't lose you even if there are several people in the action area. No problem with colors or shapes of the tracked subject. Whatever the light conditions and even in the dark, the robot always follows you .
PIXEM 2 use a radio triangulation technology that positions the watch 10 times per second, even better than GPS.
Place the three small beacons between 1m and 2m high around your playground, turn everything on, and let's go!
Easy

to use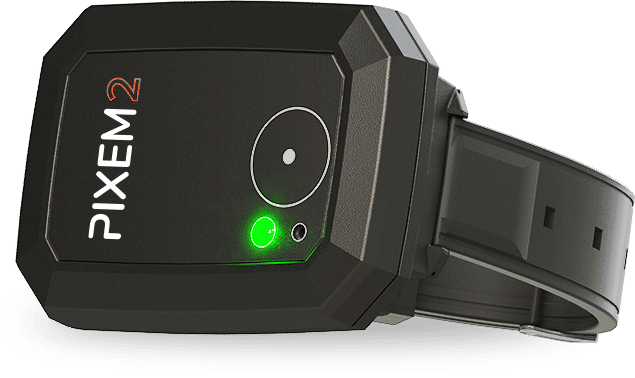 Start/stop recording from the watch anytime
Watch or edit your videos with any software
Automatic zoom
Choose the size of the frame (e.g. 4m on each side of you), and the zoom will keep that when you move away from or closer to the robot.
This automatic zoom works for a camera and a smartphone/tablet.
Works as well
indoor

as

outdoor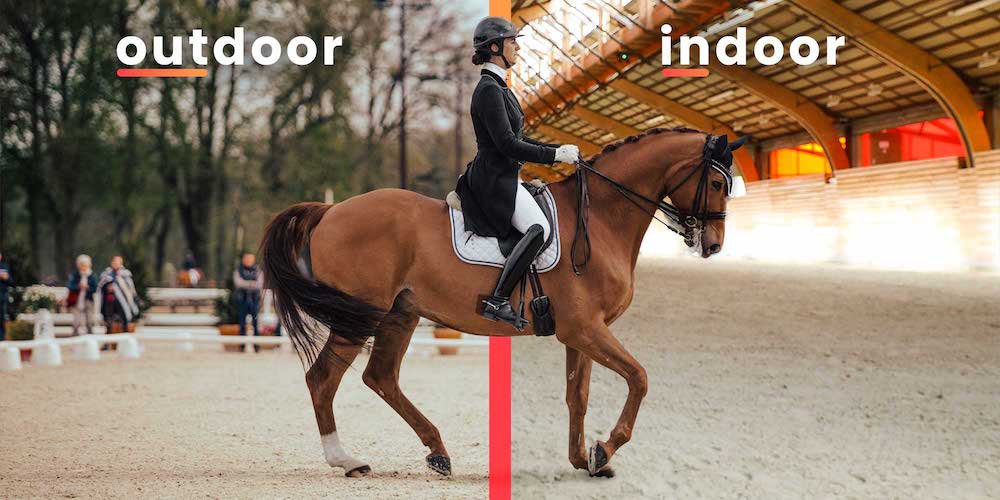 ---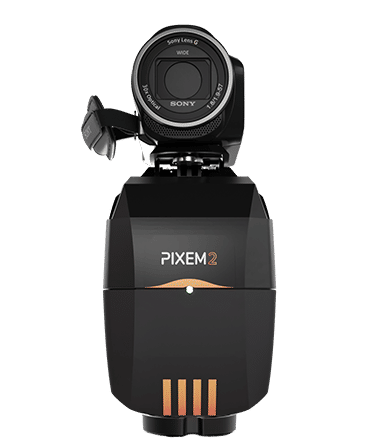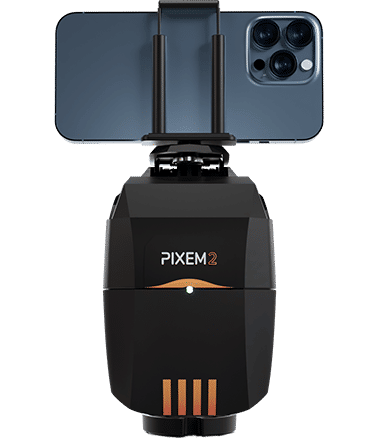 CHRISTMAS OFFER
200€/USD OFF
with the code CHRISTMAS200
Order now and it's
immediately shipped
Happy or money back
2-year warranty
Immediate shipping
Fast support
Pack PIXEM 2 for SPEAKERS
You give sermons, conferences, online courses or produce YouTube videos... Make your videos more dynamic and attractive thanks to the pack PIXEM 2 for SPEAKERS!
No more boring static videos, thanks to the PIXEM 2 robot that follows your movements on stage! Enjoy a clear and professional recording of your voice with the RØDE microphone
Destocking
Enjoy a preferential pricing on the latest first-generation PIXIO & PIXEM units
* while supplies lasts
" We launched the PIXEM robot at CES Las Vegas, all athletes and hosts were very enthusiastic upon discovering the first technology in the world that allows filming without a cameraman. PIXEM became the official training tool of the American Equestrian Federation, and it equips thousands of churches and schools. Its phenomenal technical advancement is the best tracking quality with the best image quality! Thank you!"
Eric Willemenot, Move'N See CEO & founder

Technical

specifications
Indoor and outdoor
PIXEM 2 tracks a watch with the same performance inside or outside.
Automatic zoom
With compatible cameras & smartphones & tablets
Fixed otherwise
REC control from the watch
With compatible cameras & smartphones & tablets
Rotations
PAN: Rotations 360° endless. 120°/s max (45mph at 30ft; 72km/h at 10m).
TILT: Manual rotations.
Maximum load
Up to 5lbs (2,5kg)
Motor noise
Very silent motor. You can use a bluetooth microphone (not provided) or any equivalent accessory to capture any distant voice.
Multi users
Track 1 to 16 watches.
Battery life
ROBOT 4h, WATCH 3h, Micro-BEACONS 3h.
Li-Ion Batteries. All chargers included: WIRELESS CHARGER for the watch. Standard USB chargers for the robot and the micro-beacons
The robot and the micro-beacons CAN BE PLUGGED IN A WALL SOCKET in order to film all day long in a conference room or an arena. It also allows to set up PIXEM for months or years at the same place.
Transport
Designed to be very easy to pack and to take with you everywhere. In any standard photo bag > 8,7x3,9x5,9in (> 22x10x15cm).
Dimensions
Robot : 6.7x4.0x4.0 in - 280 Oz 17x10x10 cm - 800 g
Beacon : 4.0x2.0x0.8 in - 2.3 Oz 10.5x5x2 cm - 65 g
Watch : 2.8x2.0x0.8 in - 1.9 Oz 7x5x2 cm - 50g
Frequently Asked Questions
What kind of tripod do I need?
You need a tripod with a 3/8'' screw. It is bigger than the usual 1/4'' screw generally used for cameras. Do not use a tripod with a head, because of poor stability (except very high cost tripods!) and because it has a 1/4'' screw.
Is it possible to plug the robot and the micro-beacons to a wall socket ? Do they work or do they only recharge?
The robot and the micro-beacons can be plugged in a wall socket, and they work. It is a solution for filming all day long, and also to install PIXIO or PIXEM at a fixed place.
Do PIXEM 2 have an automatic tilt?
PIXEM 2 has a manual tilt you can set before filming. For most activity on a level ground, you don't need the automatic tilt. As an example, refer to this video taken with PIXEM 2 from the stadium stands, above the arena: https://youtu.be/lLNN-ya_lIw
Is it possible to live stream the video taken with PIXEM 2?
With PIXEM 2, the HDMI plug of the camera can be used to retrieve the video in real time. Have a look to the PIXEM 2 live lesson pack which includes all the essentials to stream your videos.

With PIXEM, you can stream your video with an averag delay of 30 secondes on Facebook, YouTube or Twitch directly from the free PIXEM CAMERA app. You can also stream your video in real time (for a remote live lesson for example) with our live lesson services .
Is it necessary to measure everything manually in detail to set-up the beacons at precise locations?
No. It is like the GPS: you don't need to know the position of each satellites, it is automatic. Just put the 3 micro- beacons somewhere around your playground, switch them on, and you are done.
Is it an issue if I go outside the area set-up by the beacons?
No. You can go outside the area set up by the beacons and still be framed. And of course if you are going too far the camera will lose you, and it will find you again when you come back.
Can I use PIXEM 2 in a building with metallic walls?
Yes. Just take care to have the robot and the beacons a few inches (a few centimeters) away from the metal.
What are the maximum and minimum operating temperatures?
As any electronic devices, PIXEM 2 operation is not guaranteed at temperatures below 0°C or temperatures above 40°C. In real life we have many customers using them since more than one year in cold countries, Canada, Sweden, Iceland, Norway, Finland etc., and they never had any problem in cold weather. And in our lab we tested PIXEM 2 at -18°C. Batteries usually have less life in the cold, this is probably the main consequence.
Free

&

responsive

customer support
More questions? Contact us by email, phone or videocall
Contact us